Little Known Facts About Memorial Day Weekend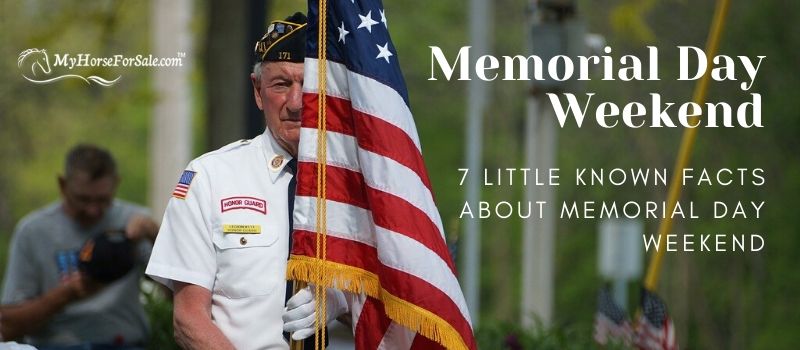 For many people across the country, Memorial Day weekend is about enjoying a 3-day weekend, a trip to the beach, and family gatherings. While that may be expected, Memorial Day weekend is much more than that. Memorial Day has a rich history and meaning that deserves remembrance. In this article, we'll look at some little-known facts about Memorial Day weekend that we should remember and pass on to the next generation.
#1: Formerly Known As Decoration Day
Memorial Day was originally called Decoration Day, partly stemming from decorating cemeteries of fallen soldiers with flags and flowers. Families of fallen soldiers would hold remembrance services where they would arrange flowers, flags and more at the cemetery. Over time, however, the name became formally known as Memorial Day.
#2: Major General John A. Logan Founded Memorial Day
Major General John A. Logan made a General Order to set aside Memorial Day so that relatives could honor their fallen soldiers year after year. This General Order was made on May 3rd, 1868, about 3 years since the end of the Civil War.
#3: May 30th
For a long time, Memorial Day was celebrated on May 30th. The Uniform Monday Holiday Act of 1971 changed that such that the holiday will fall on the last Monday of May. According to legend, Major General John A. Logan had set the holiday on May 30th because there were no other army events on that day.
#4: Only Fallen Civil War Soldiers Were Honored
When Memorial Day was formed, it was to celebrate and honor soldiers who had died during the Civil War. Over time, however, this expanded to include fallen America's Armed Forces soldiers. This change came about after World War I, where America lost approximately 115,000 soldiers.
#5: The 3 pm Pause
Congress established a National Moment of Remembrance in the year 2000 to encourage Americans to pause for a minute in an act of national unity. 3 pm was especially chosen because that's a time many people are assembled together.
#6: Flag Flies At Half-Staff Till Noon
On Memorial Day, the flag is to be flown at half-staff from sunrise till noon then raised to the top of the staff (flag pole) until sunset. Flying the flag at half-staff happens during the national morning, which is the main purpose of Memorial Day.
#7: The Beginning Of Summer
Although not officially, Memorial Day has come to be viewed as the start of summer vacation season, while Labor Day marks the end of summer. An estimated 32 million Americans travel by car over Memorial Day weekend.
How To Sell Your Horse Fast
Do you want to sell your horse fast? We've put together a guide to help you understand your options and walk you step by step through the process.