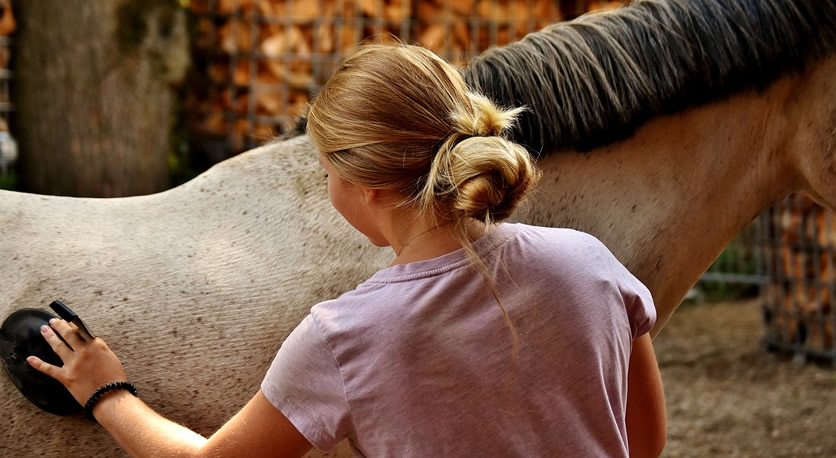 When there's an emergency, how well you're prepared could be the difference between life and fatalities. This is especially true for horse owners as we have more things to deal with and less resources for fast response. In this article we've put together some tips on how to prepare. Please read through and also share on social media because it's a good thing to do.
1. Proof of ownership
Registration Papers, Coggins Papers
Recent photographs (all 4 sides, unique markings, cowlicks and locations) Photo's should be less than 6 months old
Branding (freeze or fire) have your brand filed with the state or county in you live in.
Micro-chipping is becoming more common and more vets/ rescue services are checking for chips
2. In case of Tornado's, Fire, and Flood where it becomes necessary to turn your horse loose (no time to evacuate)
 Spray paint (or other non water soluble material)  your phone number on your equine
Do NOT turn them lose wearing a halter (it can catch on debris)
Teach your equines to load quickly and easily with simple cues (when found they will be easy to transport to safe area's).
OPEN ALL GATES or cut the fence allowing your equines the freedom to leave the area and find shelter. Secure the gates in an open position.
Lock them out of the barn or small paddocks where they can not flee. (If given the chance they will go back to the stall or barn for safety.)
3. Fire Safety with time to evacuate: States with drought conditions: Texas, New Mexico, Arizona, California, other western states)
Have a preplanned evacuation route.
Have identification on your horses halter/body so "safe zone" workers know who to contact if your needed
Have registration, coggins, pictures, brand information in a folder/binder you can carry with you.
Ensure your trailer is "haul ready" at all times. (Tires in good condition, etc)
Take a bucket and a bale of hay with you, your relocation point may not have all needed provisions.
If you do not have a trailer, have an emergency contact available to call
Have a planned route if you need to lead/ride your horse to safety (familiarize ALL your equines with the route)
Have multiple "safe zones" emergency relocation options so your prepared for any fire or flood.
4. Boarding fire/flood Safety precautions:
Know your stables "safe relocation point"
Know the stables evacuation routes
If the stable/you do not have enough trailer spaces have a back up
Tag your horses halter with your horses name, your name and phone number
Check the stables has current coggins on file for your horse.
Keep papers documenting ownership with you to claim your horse after relocation.
Ask to be contacted immediately if any emergency arises
5. Keep a list of all vets/rescues within 100 miles of your location
If you turned your equine loose to avoid fire, flood, or tornado's they may have traveled a good distance from home seeking shelter. If you have list of all vets/rescues in your area you can notify them of your missing equine and decrease the amount of time it takes to bring them home.
6. Social Media/ Websites
Post your horses information and your contact information to social media and equine related groups. This is a great way to your horses information seen and get them home after a natural disaster.
The best safety tip is be prepared. Have a plan in place you can activate if needed.
How To Sell Your Horse Fast
Do you want to sell your horse fast? We've put together a guide to help you understand your options and walk you step by step through the process.