Prepare Your Horse and Barn For Winter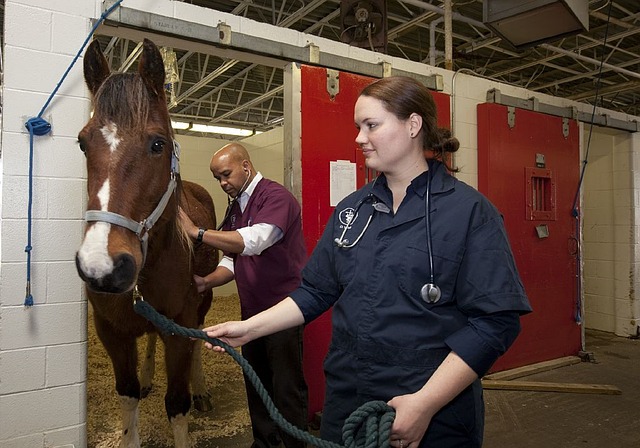 It's that time of year. School's back, Halloween is around the corner, and the temperatures are getting lower. It's this time that you need to prepare your horses for another winter season.
If you are lucky enough to live in Florida or California, then winter preparations may be simple. Clean the barn and protect your horse from the rain. For most states, however, winter requires careful planning to ensure a happy, healthy horse in the spring.
This series of articles will include information on how to prepare for winter by covering the following topics:
EQUIPMENT

CARE

EXERCISE

FARRIER SCHEDULES

FEEDING

GROOMING
EQUIPMENT
BARN
Barn supplies are one essential aspect of overwintering your horse as they provide shelter and warmth from the elements. This section will help you know what products are needed for a safe, productive winter.
BLANKETS
Blankets are often a topic that people feel strongly for or against. While some horses are fine never to wear a blanket, others need them to stay safe and healthy. They help these horses maintain their weight, protect them from moisture, and make sure that your horse is protected from the cold. Remember that blankets do need to come off on occasion to allow your horse's skin to breathe. You also never put a blanket on a wet or hot horse before turning them out as this can be disastrous.
CARE
EXERCISE
Exercise is another thing that changes over the winter. Some lucky riders who have access to an indoor arena change their schedule very little. Others prefer to allow their horse to relax over the winter and will only take them out for the occasional hack. Both warm-up and cool-downs have to be handled slightly different during the winter. While in the summer you should cool your horse down and then let them out into the field, in winter this can be deadly if they are still hot or wet. This section will help you choose the best plan for your horse.
FARRIER SCHEDULES
During the winter, many horse owners choose to let their otherwise shod horses go barefoot. They may also find that when they call their farrier for their regular 6-8 week visit that there has been very little growth. These seasonal changes are often overlooked, particularly by first-time horse owners. Going barefoot an excellent option for most horses. However, some require some extra support and it important to provide your horse with the protection they need. This section will cover both shoeing your horse traditionally and with rubber boots and letting your horse go barefoot. 
FEEDING
Hopefully, at this point your hay loft is fully stocked, and you have carefully calculated how much your horse will need over the winter. Attention needs to be paid to the additional calories your horse will need in these cold months. This section will cover formulas on how to increase your horse's feed, what to feed, and even how for those hard keepers.
GROOMING
While grooming is important during the warm months, in winter it is essential. This section will cover things like:
How to prevent snow piling up in your horse's hooves.
Whether to clip or not.
How to treat your horse's tail so that in the spring it is longer, fuller, and more luxurious. Just in time for show season.
How To Sell Your Horse Fast
Do you want to sell your horse fast? We've put together a guide to help you understand your options and walk you step by step through the process.